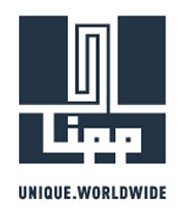 Cookie-Settings
Lipp GmbH uses cookies to provide this website. Please make a choice. For more information about the impact of your selection, see Help.
MEET A SELECTION TO CONTINUE
Ihre Auswahl wurde gespeichert!
Help
do not allow cookies
To continue, you must make a cookie selection. Below is an explanation of the different options and their meaning.
Allow all cookies

:
Each cookie, such as Tracking and Analytical Cookies.

do not allow cookies

:
No cookies are set, unless they are technically necessary cookies.
You can change your cookie setting here anytime: privacy policy
Back