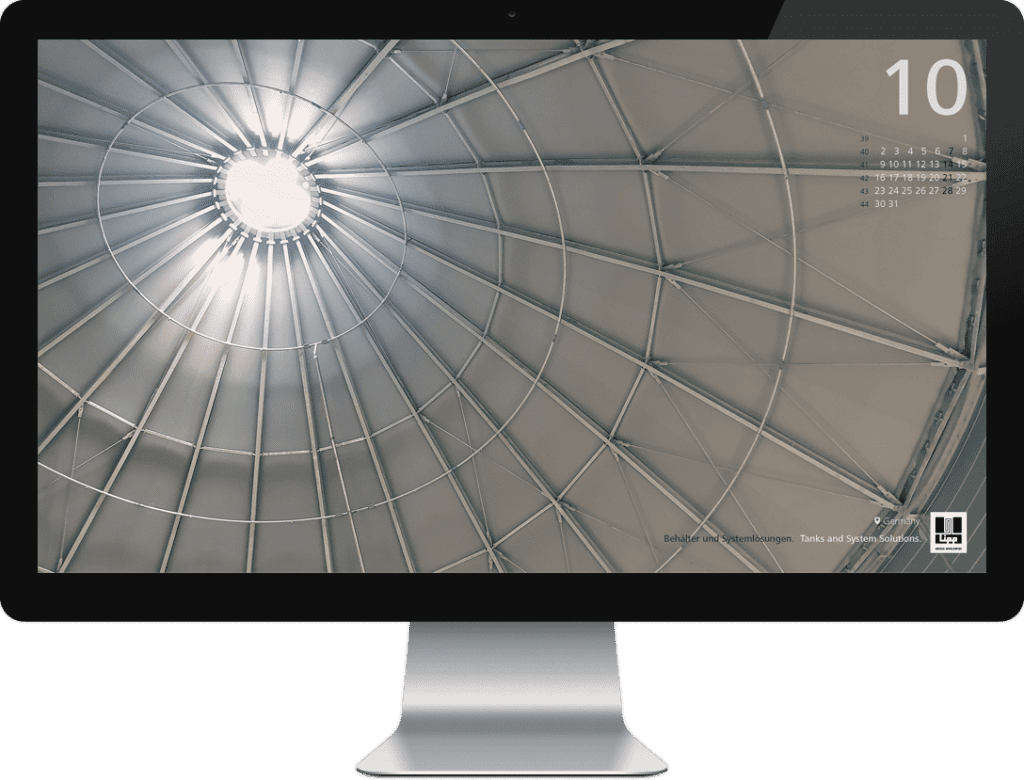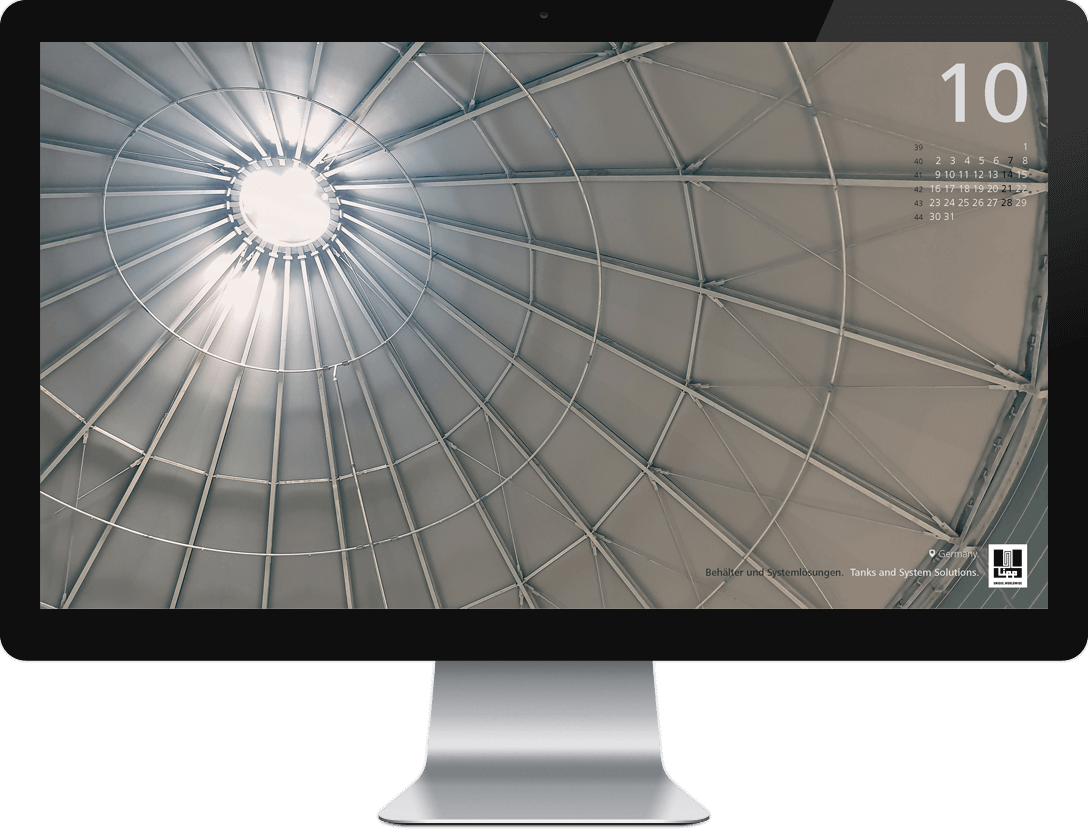 Digital LIPP Calendar 2023 / Digitaler LIPP-Kalender
Desktop-Wallpaper
Looking back on a challenging 2022, we are proud to share pictures of the latest LIPP projects with you. Thank you very much for your trust and the good cooperation. We look forward to realizing further projects worldwide. Based on your feedback we decided to again share a digital version of our yearly calendar so you can download these images and use them as wallpaper. The images are available with calendar weeks or plain – enjoy.
Zurückblickend auf ein bewegtes Jahr 2022 sind wir stolz auf zahlreiche Projekte, die wir in diesem herausfordernden Jahr weltweit realisieren konnten. Für die wertvolle Zusammenarbeit bedanken wir uns herzlich und freuen uns mit Ihnen auch dieses Jahr unseren digitalen Kalender 2023 zu teilen. Die Kalenderbilder können mit oder ohne Kalenderwochen heruntergeladen und als Desktop-Hintergrund verwendet werden. Viel Spaß damit.
How to use it
To download all pictures in full quality and one package:
Click on the download box below and download you preferred version (ZIP file).
Open the ZIP file and save pictures: right click on the ZIP file, choose "extract all" and a file path to save the pictures.
Set picture as wallpaper: right-click on the file and click on "set as desktop background".
Alternatively you can use the galleries to save single pictures by choosing the corresponding picture (right-click, "save pictures as", download the picture and set it as wallpaper).
Anleitung
Für den Download aller Bilder in voller Qualität:
Klicken Sie auf die unten stehende Download-Box und laden Sie laden Sie ihre bevorzugte Version herunter (ZIP Datei).
Öffnen Sie die ZIP-Datei und speichern Sie die Bilder: Rechtsklick auf die ZIP-Datei, wählen Sie "Alle extrahieren" und einen Speicherort, um die Bilder zu speichern.
Desktop-Hintergrund einstellen: Rechtsklick auf die Bild-Datei und wählen Sie "Als Deskhophintergrund einstellen" oder bei geöffnetem Bild mit Rechtslick "Festlegen als" und "Hintergrund" / "Sperrbildschirm"
Alternativ können Sie in der nachfolgenden Galerie einzelne Bilder herunterladen (Rechtsklick, "Bild speichern unter" und als Hintergrund einstellen).
Calendar pictures – containing dates and calendar weeks / Kalenderbilder mit Kalenderwochen und Datum
Calendar pictures – plain / Kalenderbilder – blanko