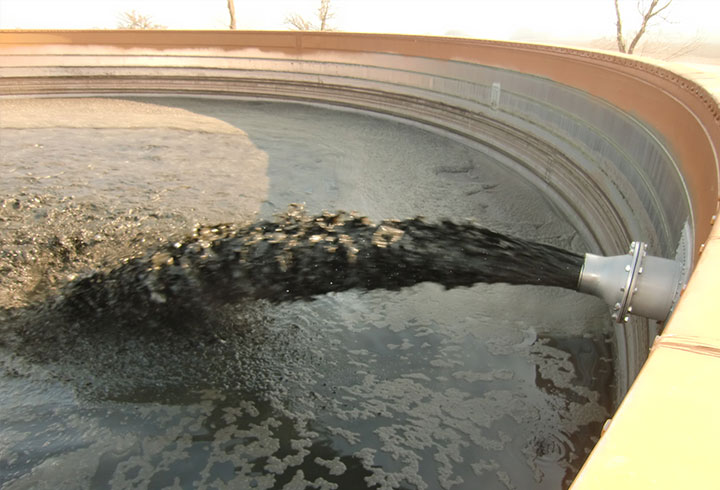 LIPP® Liquid Manure Containers
Cost-effective storage of liquid manure
Lipp offers liquid manure containers for farms of any size that not only make promises to provide safe and cost-efficient storage but also keep those promises. Stainless steel may be the material of choice for constructing liquid manure containers but steel is expensive – and that is why Lipp uses Verinox®, the material that it developed in-house. A combination of galvanised steel sheet (for the outside of the container) and stainless steel sheet (for the inside of the container), Verinox® offers all the benefits of a high-quality material while enabling significant cost savings to be made at the same time.
Can be tailored to the customer's requirements
Steplessly variable in diameter and height
On-site production
Construction without the need for container boarding or scaffolding
Suitable for expansion
High quality and a long service life
Wide range of peripheral accessories
Consistent quality worldwide
Diameter
continuously variable from 20 to 45 m
Height
continuously variable from 3 to 35 m
Volume
from 2.000 to 10.000 m3
pH level
from 5 to 10,
further on request
Exterior colour
freely selectable according to RAL
VERINOX® stainless steel
Duplex material from a galvanised steel band on
the outside and a stainless steel band, e.g. 1.4301 [304], 1.4571 [316Ti] or 1.4539 [904L], on the medium side.
further materials on request
Openings and leadthroughs of any size and shape can be installed, even in the event of subsequent upgrades. There is a wide range of peripheral accessories available for the technical equipment of the tank:
Roofs and Covers
Roof insulation
Pumping systems
Flexible mixing technology
Inspection glasses
Stairways, ladders, platforms, connection pieces, manholes, etc.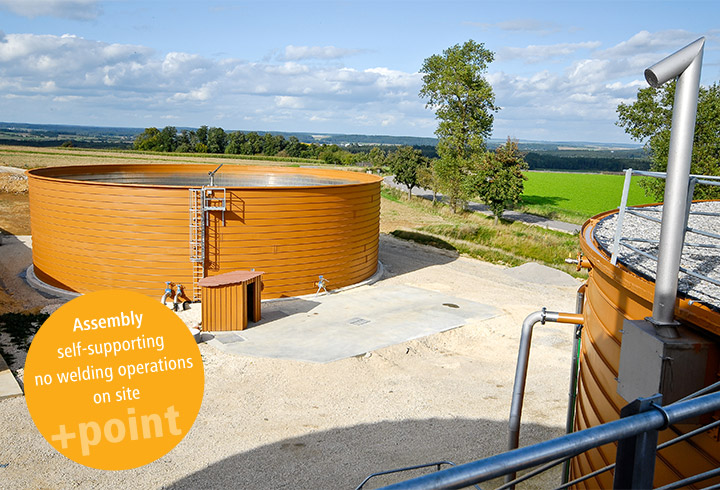 Wide range of container roofs and covers
The LIPP Double-Seam System enables containers to be constructed on site within a short space of time with a diameter that is steplessly variable between 20 and more than 45 metres. Damaged concrete containers can also be easily refurbished (see Container Refurbishing).
If a liquid manure container needs to be covered, Lipp offers a wide range of container roof and cover designs to choose from. The range includes simple foil roofs, single and double-skin roofs and double diaphragm roofs as well as the high-quality LIPP stainless steel diaphragm cover.