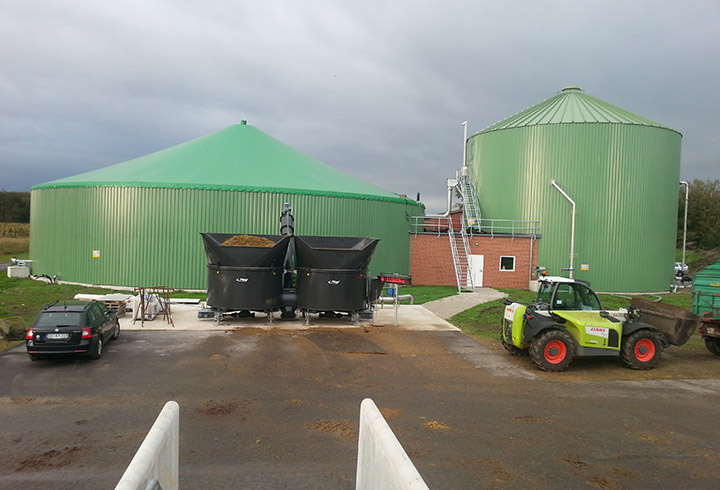 LIPP® Eco Digester
Digester chamber volumes from 100 up to 10,000m³
The flexible LIPP Eco Digester for use in industry and agriculture can be adapted to individual requirements and customer demands. With a wide variety of different container roofs to choose from, tank solutions with or without an integrated gas accumulator can be offered.
Production of renewable energy and reduction of fossil CO2 emissions
Low noise emissions
Flexibility with regard to substrate composition
Customisable pumping and stirring technology
High functional safety
External heating system available
Production on site for quick construction
Low investment costs
Durable and low-maintenance
Consistent quality worldwide
Volume
from 100 to 10.000 m3
Media
substrate-flexible
Operating pressure
from 0 to 7 mbar,
further on request
Gas storage
depending on roof construction
Exterior colour
freely selectable
according to RAL
Tank
VERINOX® stainless steel
Duplex material from a galvanised steel band on the outside and a stainless steel band, e.g. 1.4571 [316Ti] or 1.4539 [904L], on the medium side.
Installation parts
Stainless steels, e.g. 1.4301 [304], 1.4571 [316Ti] or 1.4539 [904L]
There is a wide range of peripheral accessories available for the technical equipment of the tank:
Roof insulation
Pumping systems
Flexible mixing technology
Inspection glasses
Stairways, ladders, platforms, connection pieces, manholes, etc.
Wide range of container roofs with or without a gas accumulator
The LIPP Eco Digester has a modular design and essentially consists of a stainless steel container (Verinox®) with a digester chamber volume of 100 to 10,000 m3. Panel heating and insulation can be fitted on the outside and are easily accessible. In addition, the good thermal conductivity of the steel promotes optimised heat input. There is a wide variety of roof constructions to choose from for covering the tank:
foil roof
single-skin/double-skin roofs
double diaphragm roof
LIPP® Eco Digester assembly time lapse video
More information about the LIPP® Eco Digester
Tanks can be adapted to the substrate composition
The range of material grades available and individually customisable pumping and stirring technologies provide optimum boundary conditions for any substrate composition. Pre or post-treatment of the substrate can be carried out by installing additional tanks (e.g. hydrolysis, sugar beet silos and post-digesters).
With Lipp tanks for biogas plants which are built and used all over the world, you will benefit from 50 years of experience in plant and tank construction. They are constructed using VERINOX® stainless steel which is characterised by maximum leak-tightness and high quality.
Features of the LIPP® Eco Digester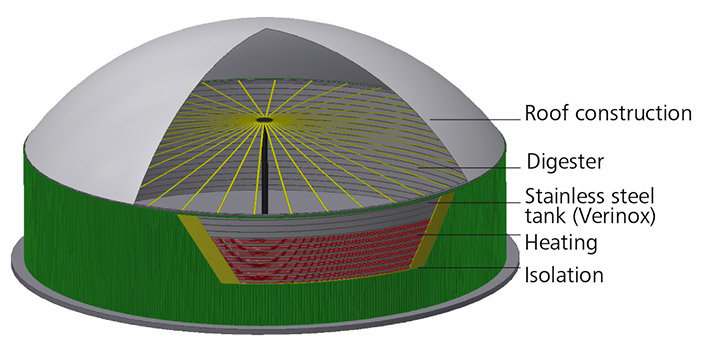 Stainless steel digester with a digester chamber volume of 100 to 10,000 m3
Wide range of tank roofs
With or without optional gas accumulator
Flexible stirring technology which can be adapted to the digester and substrate
Smooth internal walls and uniform temperature distribution
Coordinated stirring technology and smooth internal walls
The smooth internal walls of the LIPP digesters (largely without any internal attachments) ensure gentle, uniform mixing while keeping energy consumption low. If an external heating system is fitted, it will guarantee uniform temperature distribution in the digester. These mechanical and thermodynamic benefits with LIPP digesters mean short retention times.
The high functional safety, for heating and stirring technology, ensures a low demand for process energy and this is combined with the benefits of minimal maintenance requirements and a long service life.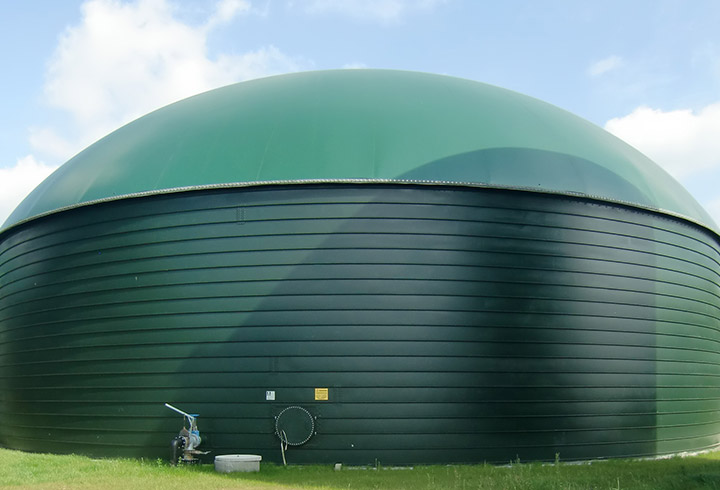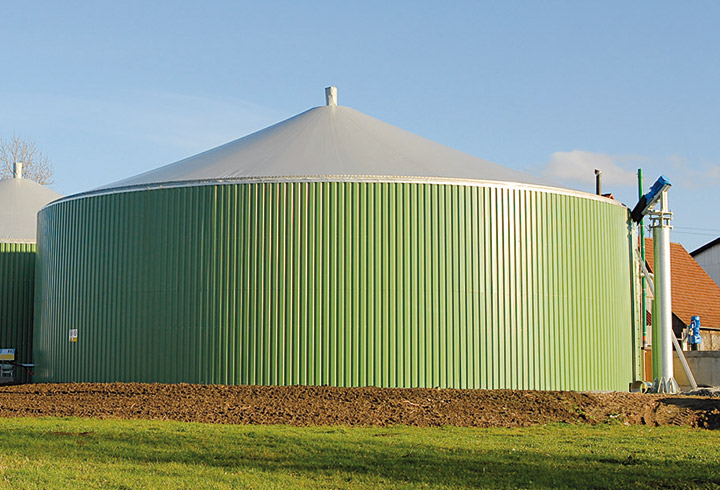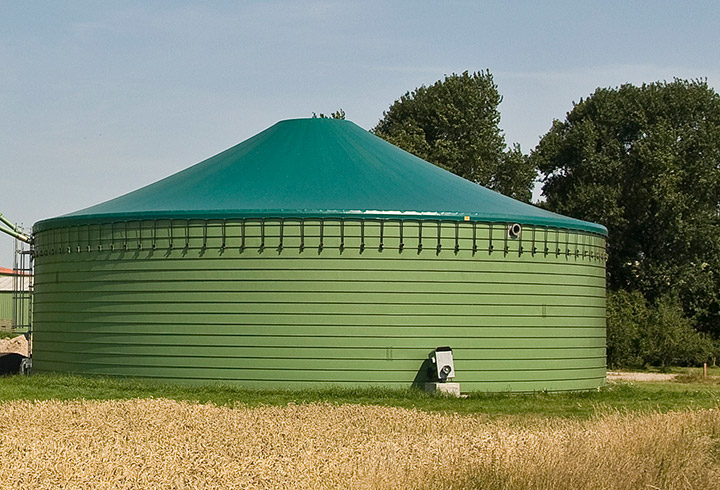 Production on site enables quick construction
The automated assembly technology in the LIPP Double-Seam System enables the fast construction of stainless steel tanks which has a positive effect on investment costs. Efficient production on site, minimal installation space and a short construction time are key features of this flexible construction technology.