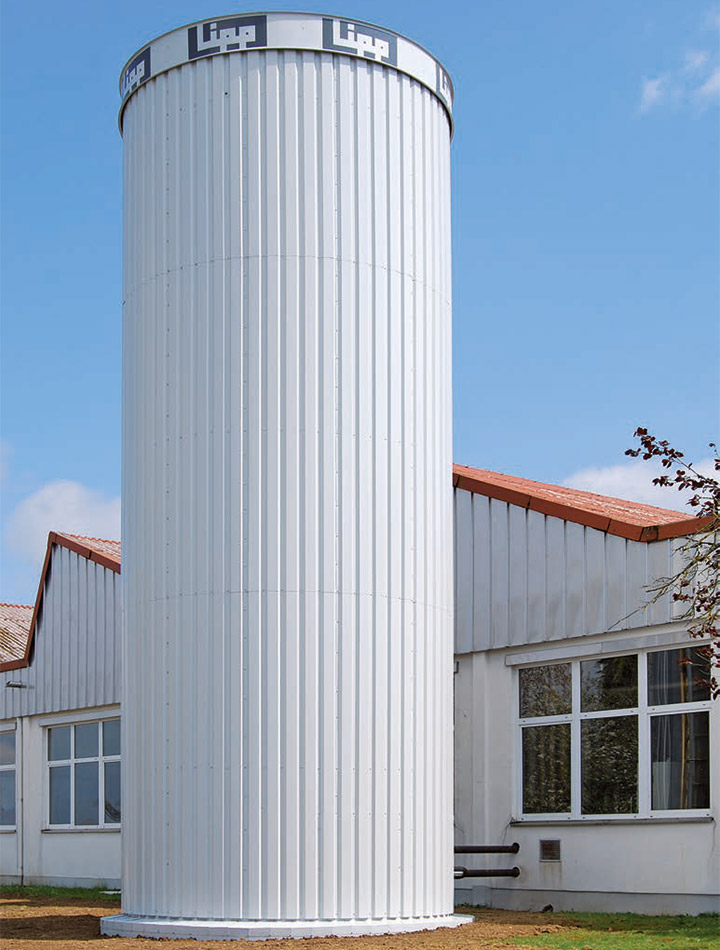 LIPP® Thermal Storage Tanks
For the intermediate storage of renewable energies – from 200 to 2,000 m³
The LIPP thermal storage tank is the tailored thermal storage solution for renewable energies with an effective volume ranging from 200 to 2,000 m3 which is suitable for individual customisation.
Expedient thermal storage is a prerequisite for the effective utilisation of heat from biogas plants, biomass cogeneration plants, solar plants or other heat sources. The flexible-capacity LIPP buffer storage tank provides the ideal solution for this application. The tanks are fabricated on site using the tried and tested LIPP Double-Seam System and the stainless steel VERINOX®.
Insulation can be tailored to the intended application in order to produce large-volume, above-ground storage tanks with an individually customised interior. The tanks are designed for non-pressurised operation with an operating temperature of up to 95 °C and are suitable for use with heating water. No additional nitrogen system necessary.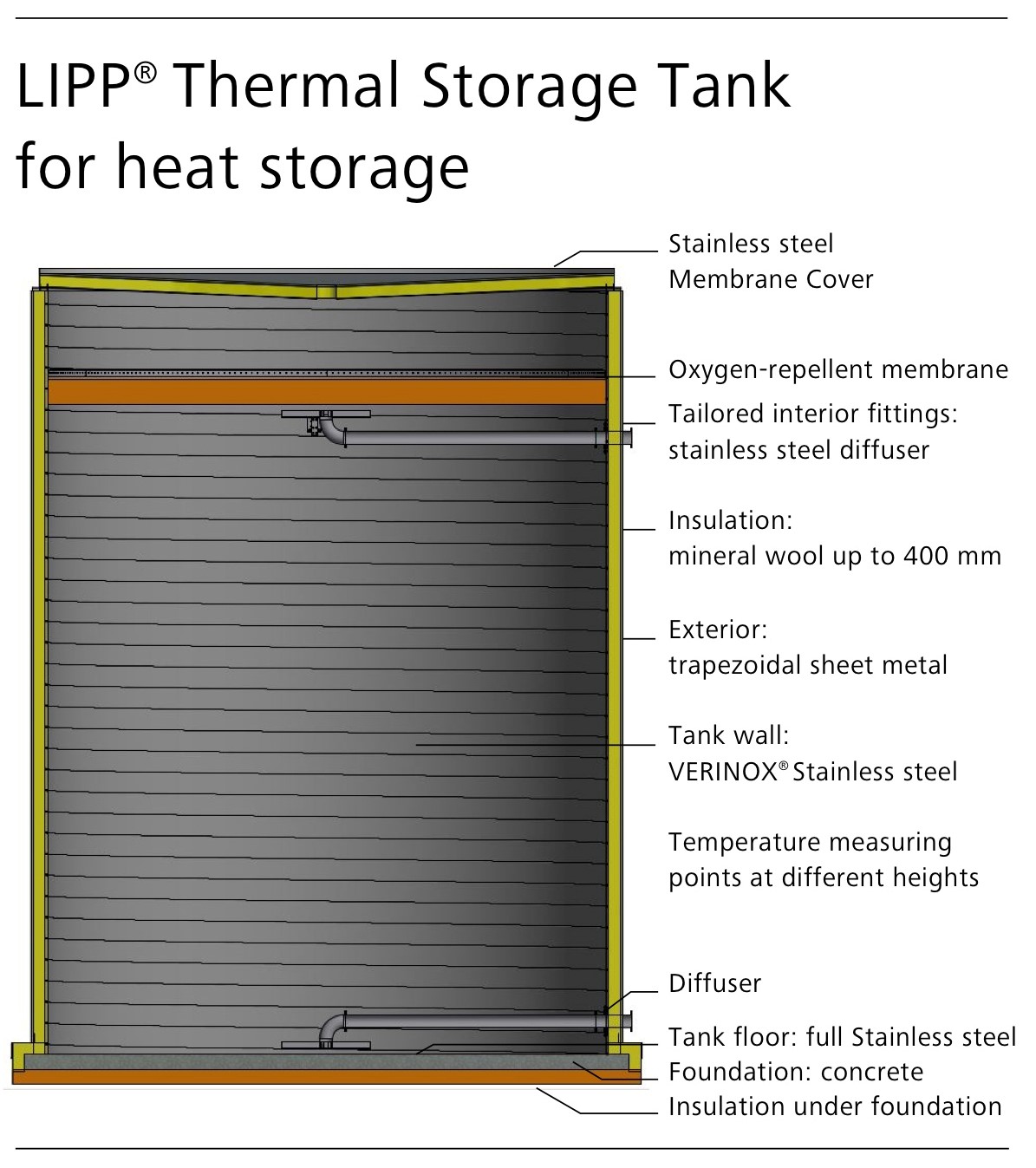 Tank-inside and interior fittings in stainless steel
No ongoing operating costs
Incl. safety systems
Long durability
Low-maintenance
Tailored to individual requirements
Infinitely variable in diameter and height
Same quality worldwide
Volume
from 200 to 2.000 m3

Diameter/Height
Infinitely variable
from 4 m
Optimized diameter/height
ratio
Height
Variable, up to approx. 20 m
Storage Medium
Heating water
according to VDI 2035
or AWG 510
Operating pressure
Atmospheric
Operating temperature
Up to 95° C
Tank wall
VERINOX® Stainless Steel
is a galvanized base material
combined with a stainless
steel SS 304 layer on the
tank-inside.
Tank bottom
Stainless steel 304
Thickness: 0.8 – 1.0 mm
Tank roof
Sandwich panels
PU-foam 100 – 200 mm
Components
Interior fittings, manhole,
diffusers,nozzles etc.
made of SS 304
Tank wall
LIPP Double-Seam-System;
automated on-site fabrication
Tank bottom
SS 304 membrane installed on
sub-structure anchored onto
insulated concrete foundation
welding connection between
floor and tank wall
Tank roof
Pitched roof, sandwich panels
on steel structure
Tank exterior
Insulation:
mineral wool 200 – 400 mm
Cladding:
trapezoidal sheet metal in
standard RAL color