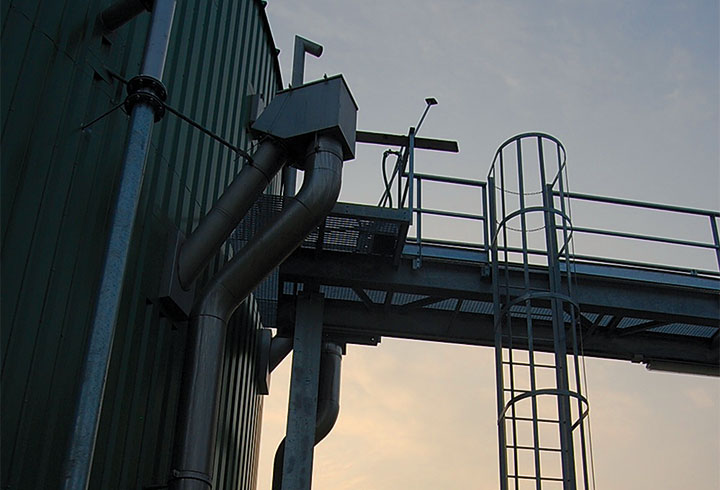 System Solutions
System solutions for industry, municipalities and agriculture
As well as individual containers, Lipp offers system solutions for industrial, municipal and agricultural applications and in particular for biogas production.
In addition to expertise in planning and design, the focus lies in particular on the development and marketing of system components for the following applications:
Anaerobic and aerobic treatment of industrial and municipal waste waters
Sewage sludge digestion
Gas storage
Drinking water
Biogas production from industrial (waste-to-energy) or agricultural residues (e. g. food and slaughterhouse waste, animal waste) and renewable raw materials of all kinds
Process water
The range of services offered extends from process engineering design and feasibility analysis through planning and design to professional installation and commissioning of the project. Here Lipp supports its customers in the initial and start-up phase and for many years after commissioning.
The focus is mainly on the technical and economic objectives and the requirements of the system resulting from the solid, liquid and gaseous substances. Special attention is paid to the high quality, the durability of the respective system components and the simple and reliable operation.