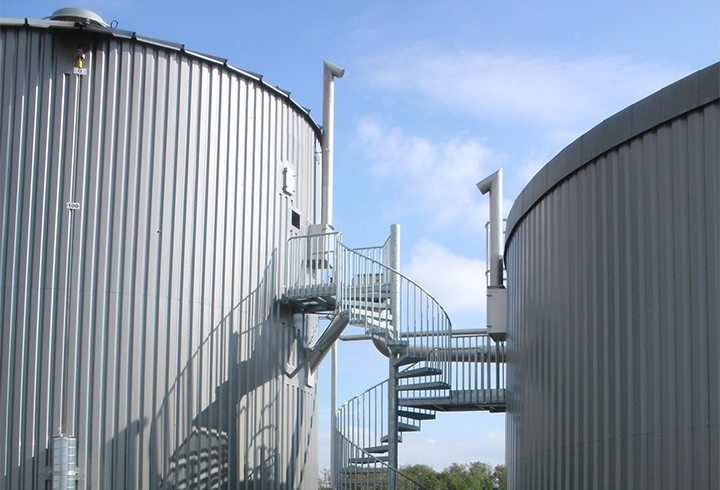 LIPP® Tank Accessories
Wide range of tank accessories for technical equipment
Whether grain silos, biogas systems or liquid manure containers, Lipp places the greatest importance on quality, safety, a long service life and cost efficiency over its entire product portfolio – including accessories.
The whole is more than the sum of its parts. That is especially true for Lipp container solutions and systems as special attention is paid to all parts – including tank accessories – to ensure quality, safety, longevity and cost efficiency.
A broad range of technical tank accessories is available for all containers. Some are produced in-house and some are purchased via partners or carefully selected suppliers with whom Lipp has established long-term relationships based on trust.
Container bottoms
Container insulation
Pumping and stirring technology
Overflow gutters
Container heating
Steps, platforms and operating bridges
Overpressure and underpressure protection devices
Pipeline construction
Sensors
etc.
All parts are professionally installed
Whether they are made of steel, stainless steel or other materials:
Solid, well thought-out finishing in every detail. Particular attention is paid to leak-tightness. Openings or lead-throughs can also easily be made after attachment/installation.