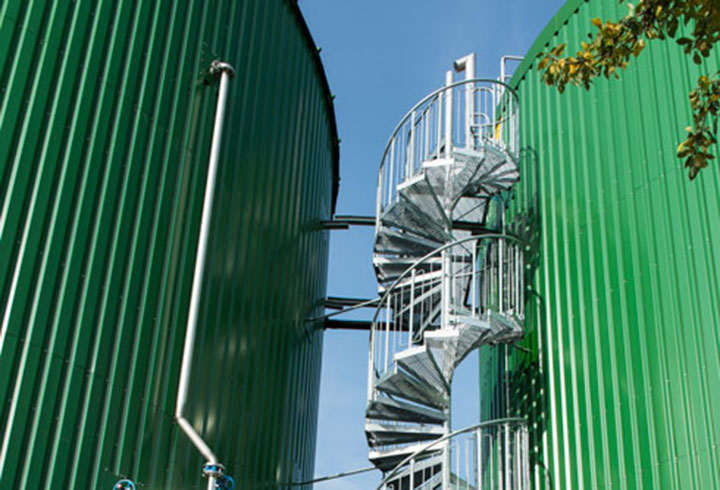 LIPP® Universal Digester
with digester chamber volumes ranging from 100 m3 to 7.000 m3
The LIPP Universal digester which unlike the KomBio® reactor does not have an integrated gas accumulator, is used for larger plants for industry and municipalities. The biogas accumulated is either directed into a KomBio® reactor combined with the Universal digester or into a separate gas accumulator.
Production of renewable energy and reduction of fossil CO2 emissions
Low noise emissions
Flexible substrate composition
Customisable pumping and stirring technology
High functional safety
Effective insulation results in low heating requirement
Quick construction thanks to on-site production
Low investment costs
Low-maintenance and durable
Consistent quality worldwide
Volume
from 100 to 7.000 m3
larger sizes on request

Media
substrate-flexible
Operating pressure
from 0 to 20 mbar,
further on request
Exterior colour
freely selectable
according to RAL
Tank
VERINOX® stainless steel
Duplex material from a
galvanised steel band
on the outside and a
stainless steel band,
e.g. 1.4571 [316Ti]
or 1.4539 [904L],
on the medium side.
Installation parts
Stainless steels, e.g.
1.4301 [304], 1.4571
[316Ti] or 1.4539 [904L]
There is a wide range of
peripheral accessories
available for the
technical equipment
of the tank:
Roof insulation
Pumping systems
Flexible mixing technology
Inspection glasses
Stairways, ladders, platforms, connection pieces, manholes, etc.
The LIPP Universal digester essentially consists of a (Verinox®) stainless steel tank with a modular design. Panel heating and insulation are fitted on the outside and are easily accessible. Thermal yield is optimised due to the good conductivity of the steel. The tank is covered by a self-supporting stainless steel diaphragm roof which is particularly corrosion-resistant, making it suitable for use with aggressive media.
More information about LIPP® Universal Digester
Flexible substrate composition
A variety of material grades and individually customisable pumping and stirring technologies enable optimum boundary conditions to be provided for any substrate composition. In addition, pre or post-treatment of the substrate can be realised by installing additional tanks (e.g. sugar beet silos, hydrolysis and post-digesters).
By using LIPP tanks for biogas plants or sludge digestion, you will benefit from more than 50 years of experience in tank and plant construction as well as consistent quality worldwide. The patented VERINOX® stainless steel used is characterised above all by its high quality and maximum leak-tightness.
Features of the LIPP® Universal digester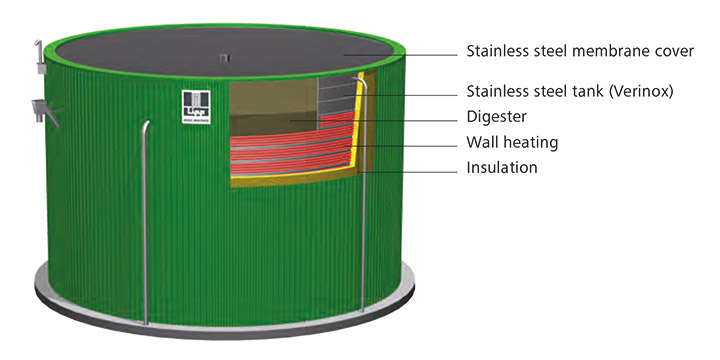 Stainless steel digester with a digester chamber volume of 100 to 7000 m3
External panel heating and insulation
Optimised diameter-to-height ratio for optimum mixing and minimal stirring
Flexible stirring technology which can be adapted to the substrate and digester
Stirring technology can be maintained without having to empty the tank
Smooth internal walls and customised stirring technology
Thanks to the Double-Seam System, LIPP digesters have smooth internal walls (largely without any internal attachments) and ensure uniform mixing while keeping energy consumption low. The external panel heating guarantees uniform temperature distribution in the digester. These thermodynamic and mechanical benefits with LIPP digesters also mean that short retention times are achieved.
The high functional safety, especially in respect of heating and stirring technology, promotes a low demand for process energy. Further benefits include minimal maintenance requirements and a long service life.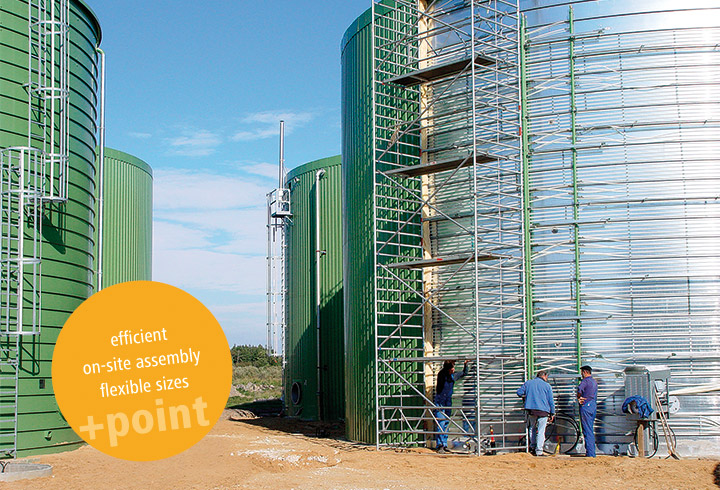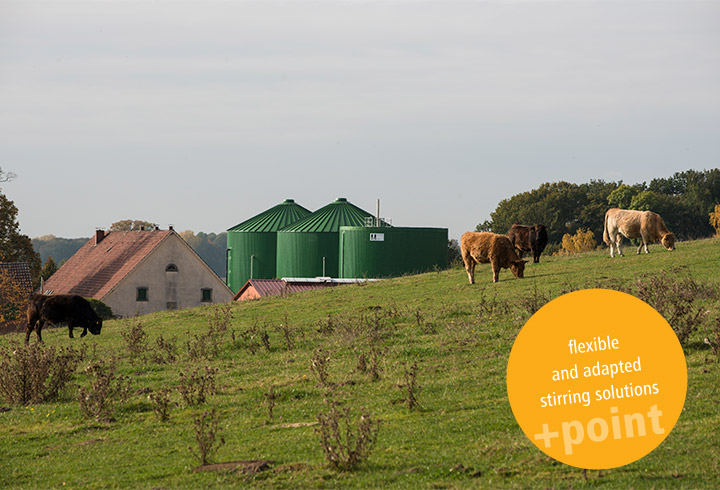 Short installation times due to on-site production
The automated assembly technology in the LIPP Double-Seam System enables the fast construction of stainless steel digesters which in turn has a positive effect on investment costs. Other characteristics of installation using the LIPP System include efficient production on site requiring minimal installation space and a short installation time.