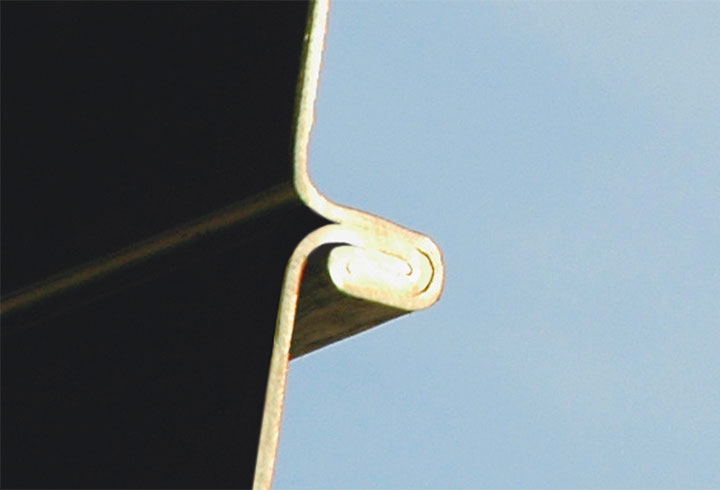 LIPP® Double-Seam
Flexible, safe and proven the world over – the LIPP® Double-Seam-System
Conventional systems are often unsuitable for the optimum, safe storage of solid or liquid substances and their use can result in premature corrosion, leaks and problems with safety. Flexibility is another important factor. Tanks must be flexible in terms of size and substrate and optimally adaptable to the local conditions.
Edgeless, smooth finish
Maximum leak-tightness
Automated, efficient production on site
Low installation and investment costs
Minimal installation space required
High static and dynamic stability
Available in stainless steel, VERINOX® stainless steel or galvanised/black steel
Substrate-flexible due to specific material selection
Low maintenance costs
Specialised company
LIPP is a certified specialised company according to article 19 of the German Water Resources Act, paying particular attention to the durability of its products, a professional execution and a solid workmanship in every detail.

Tanks in Double-Seam construction
LIPP is certified to construct Tanks from steel sheet using Double-Seam technology, according to the German Institute of Construction Engineering (DIBt).

Diameter
continuously
variable from 5 to 50m
Height
continuously
variable from 3 to 35m
Volume
from 100 to
10,000m3
other sizes on request
VERINOX® stainless steel
Duplex material from a galvanised steel band on the outside and a stainless steel band, e.g. 1.4301 [304], 1.4571 [316Ti] or 1.4539 [904L], on the medium side.
Stainless steels
e.g. 1.4301 [304] or 1.4571 [316Ti]
Galvanised/black steels

further materials on request
Solid, liquid or gaseous media
e.g. sewage gas, landfill gas, biogas, sewage sludge, sugar beet, bulk goods, etc.
pH level
from 3 to 13, further information available on request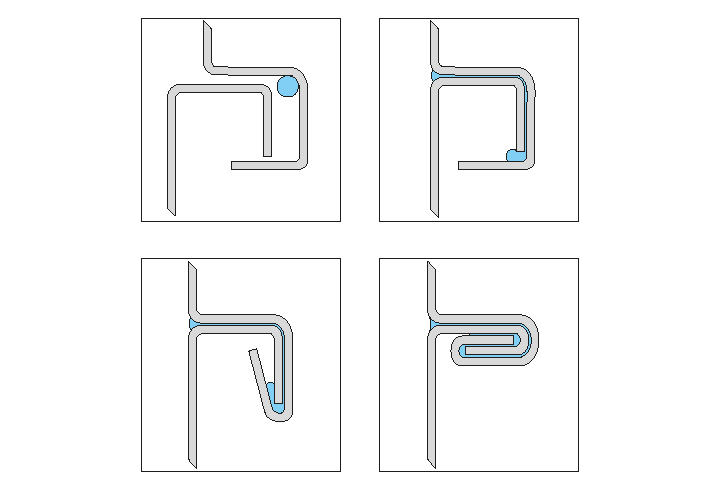 The LIPP® Double-Seam-System has proven itself time and time again all over the world for more than 55 years: multi awarded.
The principle of the LIPP Double-Seam-System is as follows: the edges of steel strips are folded over together twice, connecting them together in such a way that even aggressive liquids inside the tank cannot find any surfaces to attack. The result: corrosion is prevented and maximum leak-tightness is achieved.
More information about the LIPP® Double-Seam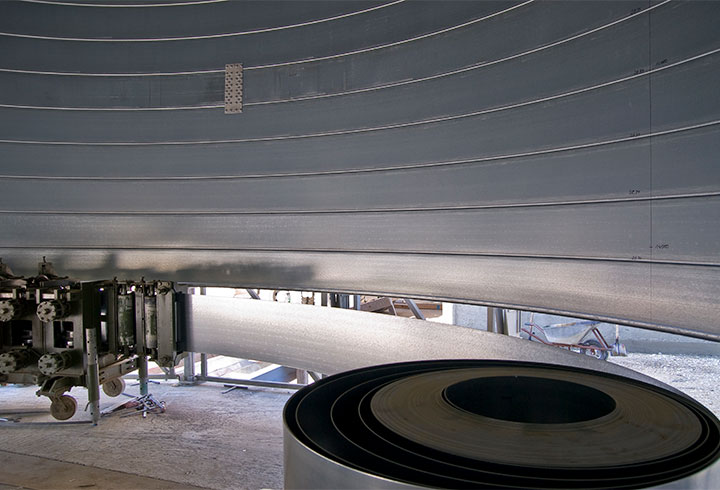 …for the optimum storage of solid, liquid and gaseous substances
Tanks and containers are manufactured from metallic materials which are matched to the chemical and physical properties of the respective media to be stored and processed in each case.
Characterised by outstanding quality, their extreme stability means that even the largest tanks are resistant to horizontal pressure so that maximum safety is guaranteed.
The effective way to prevent premature corrosion: an edgeless, smooth surface on the inside. Another specific benefit: the size of the tank is steplessly variable with available diameters of between five and more than 50 metres.
Easy installation – tried and tested in over 80 countries
The transportable assembly equipment also designed by LIPP enables steel strips to be made into tanks in the desired size and with a variable diameter on site, at any location. A tried and tested, optimally automated production method permits fast, flexible and efficient construction and requires minimal installation space.
The LIPP Double-Seam-System: the fastest, simplest and most flexible way to build reliable containers and tanks.