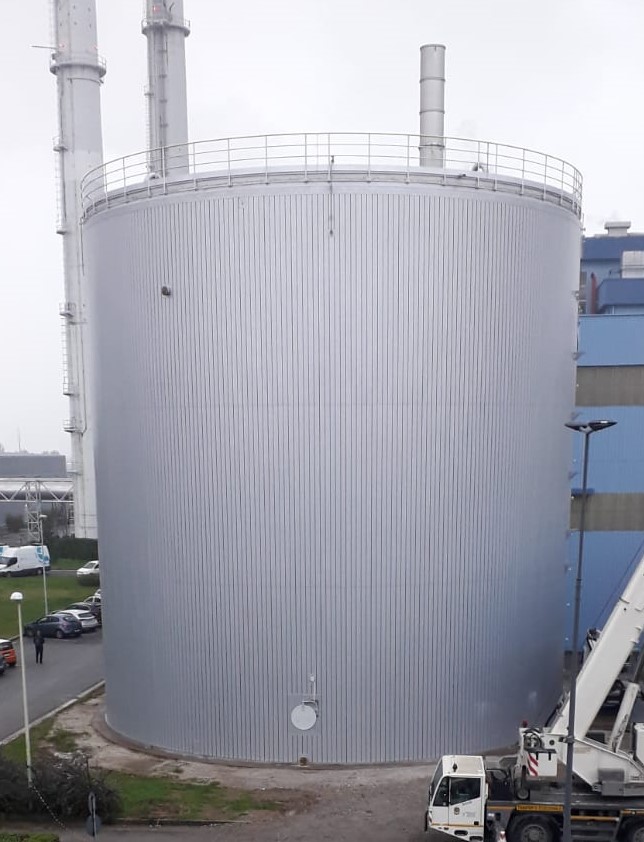 LIPP® Thermal Storage Tanks Large Volume
solution to effectively store excessive heat from biogas plants – from 2,000 to 6,000 m³
The LIPP Thermal Storage Tank is a customized solution to effectively store excessive heat from biogas plants, biomass heating plants, solar plants or other heat sources.
The carbon steel tanks are fabricated on site with the patented automated LIPP Welding Technology. The horizontal MAW-welding process enables the infinitely variable production of tanks up to 6,000 m³ volume with horizontal welding only.
The large-volume, above ground storage tanks are fitted with all necessary safety and operation equipment. Additional, individual components according to client's specification can be considered. The roof and wall insulation is individually adapted to local conditions.
The LIPP Thermal Storage Tanks operate at atmospheric pressure, at a temperature of up to 95° C and are suitable for use with heating water. No additional nitrogen system necessary.