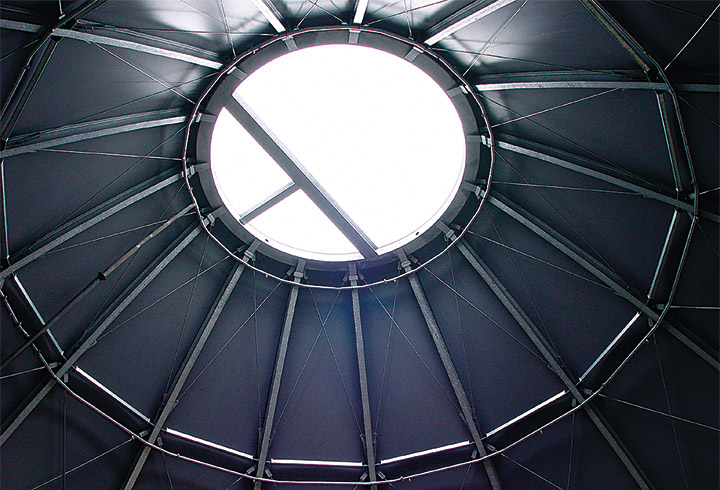 LIPP® Roofs and Covers
For covering liquid, solid or gaseous media
There are many factors to be taken into account in order to ensure that the medium to be stored is properly covered. To guarantee that the right type of cover is chosen, aspects such as structural requirements, container type, plant concept and the medium to be stored need to be considered.
Lipp offers a wide range of roofs and covers which can be tailored and adjusted to each application. They include both roofs developed by Lipp and also solutions designed by our partners. There are also simple foil roofs to choose from for gas storage facilities as well as single-skin, double-skin or double diaphragm roofs. The LIPP stainless steel diaphragm roof also offers a particularly high-quality solution for the storage of volatile or explosive substances while the versatile LIPP segment roof completes the range of covers.
Foil roofs
Single-skin roofs
Double-skin roofs
Double diaphragm roofs
LIPP stainless steel diaphragm roof
LIPP segment roof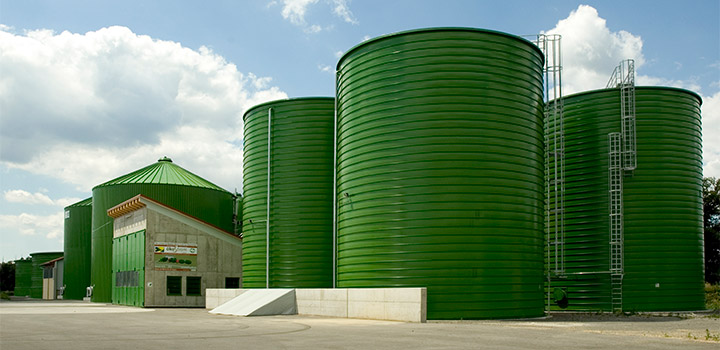 No mid-section supports required
Corrosion-resistant when used with aggressive media
Gas diffusion-tight
Resistant to UV radiation
No welding work required on site
Suitable for steel and concrete tanks
Can be installed retrospectively
Low-maintenance and durable
Diameter
continuously variable from 3 to 50 m
Media
sewage gas, landfill gas, biogas, air, etc.
Internal pressure
from 2 to 5 mbar,
higher pressures on request
Stainless steels
e.g. 1.4301 [304] or 1.4571 [316Ti]
There is a wide range of peripheral accessories available for the technical
equipment of the tank:
Connection pieces, openings, mixing technologies,
insulation, service hatches, etc.
Roofs and covers at a glance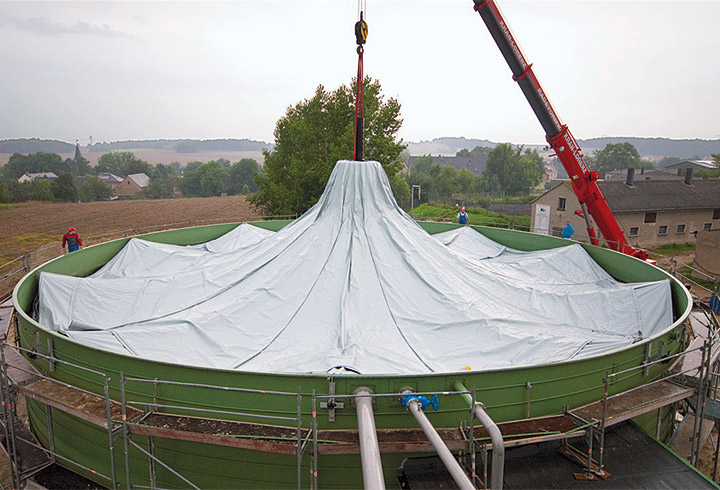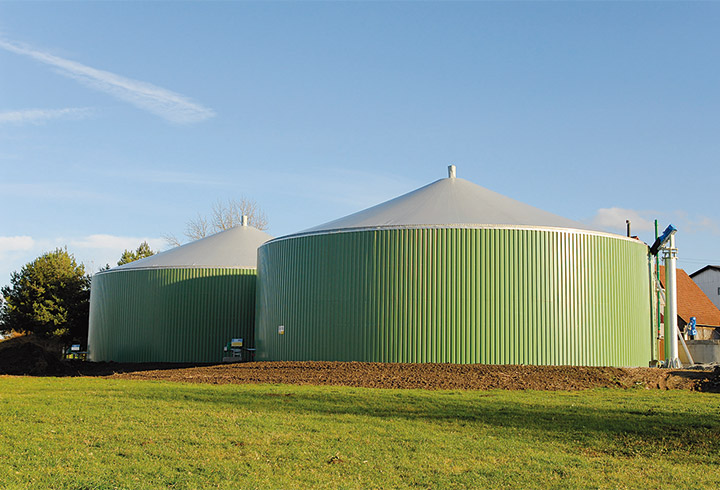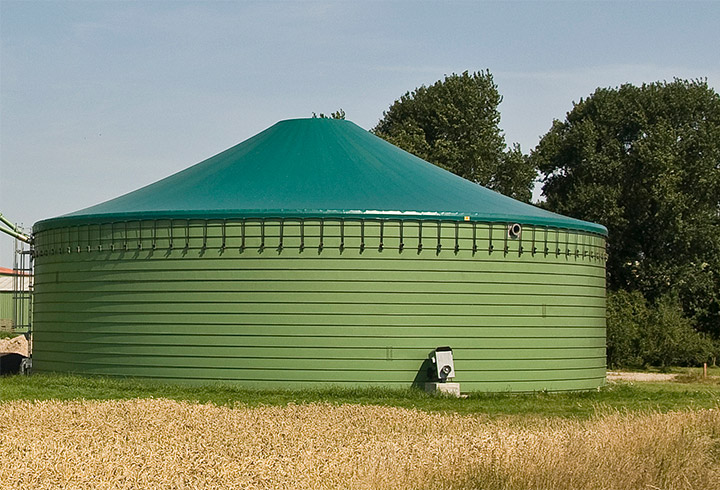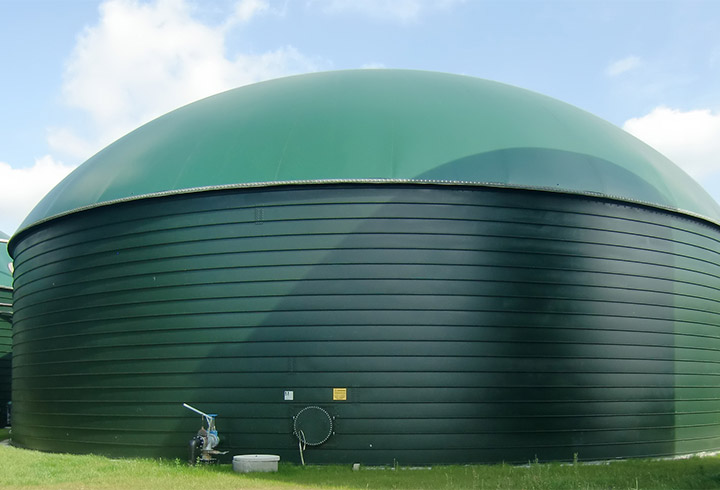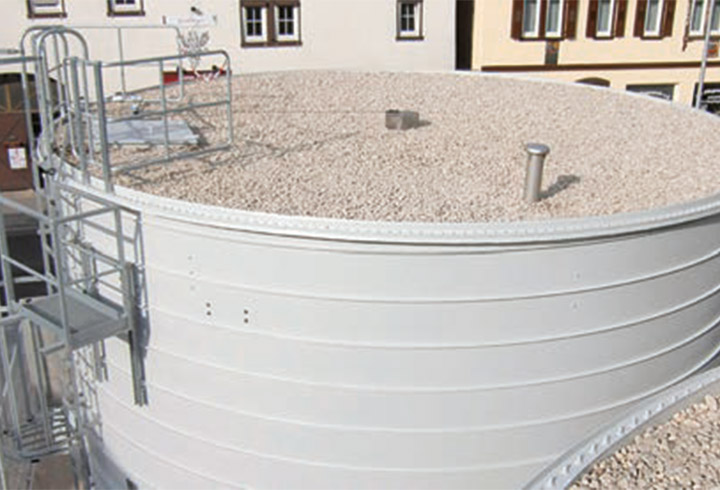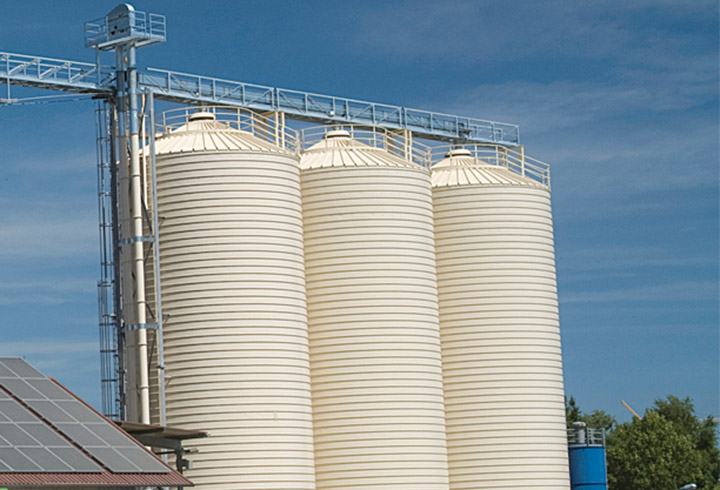 More information about the LIPP® Stainless Steel Membrane Cover
Lipp® stainless steel diaphragm cover – for covering large-scale steel and reinforced concrete tanks
Tanks used for storing problematic substances need to be covered safely in order for them to meet air pollution requirements, which have been considerably tightened up over the past few years. These requirements relate to municipal waste water disposal as well as the chemical, pharmaceutical and food-processing industries. The Lipp stainless steel diaphragm cover is the perfect choice for covering existing steel or reinforced concrete tanks as well as tanks constructed using the Lipp Double-Seam System.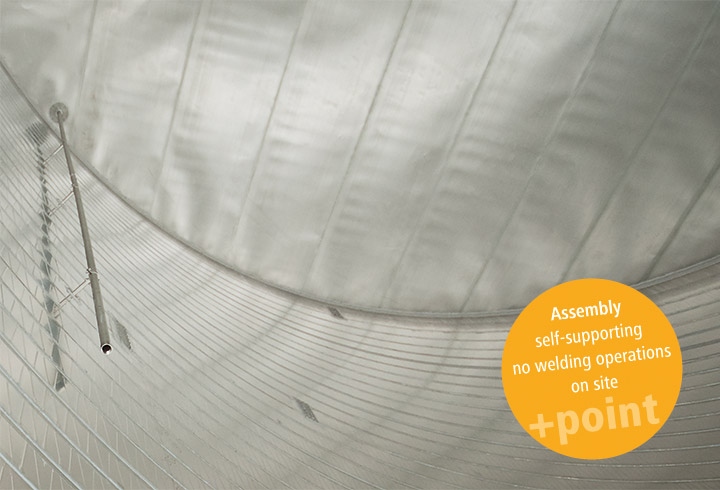 Stainless steel lightweight diaphragm construction
The self-supporting, lightweight diaphragm construction made of stainless steel – with high mechanical strength and resistance to ageing – enables tanks with diameters of up to 50 m to be spanned. The stainless steel not only provides support but also seals off the tank and can withstand snow loads and high winds.
The Lipp stainless steel diaphragm cover is corrosion-resistant, gas and vapour diffusion-tight and provides reliable protection against UV radiation and mechanical damage. The lightweight design of the diaphragm makes it ideal for covering volatile and explosive substances and prevents components from flying around in the event of an explosion. Prefabrication of the diaphragm at the factory eliminates the need for welding work to be carried out at the construction site.