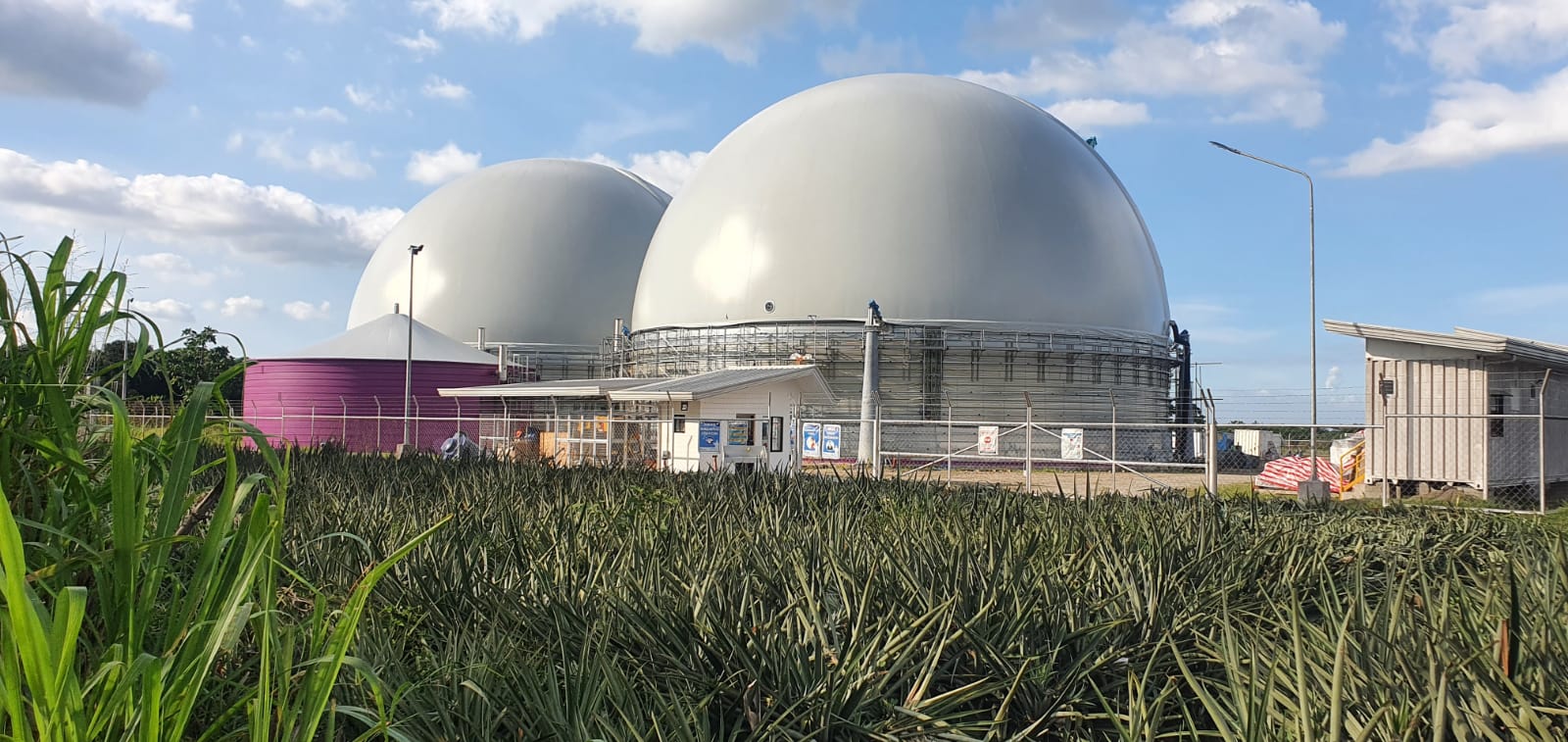 The Germen Biogas Association reports on a LIPP project that was realized in collaboration with METPower and Dole.
Biogas is produced from fruit waste (mainly pineapple). Other advantages besides the production of biogas: waste treatment and high-quality fertilizer.
By replacing fossil fuels, 50,000 t of CO² emissions can be saved annually. You can read the interesting article about the project here.