Our partner MetPower Venture Partners gave an interview about our biogas project in the Philippines.
Follow this link to see the interview.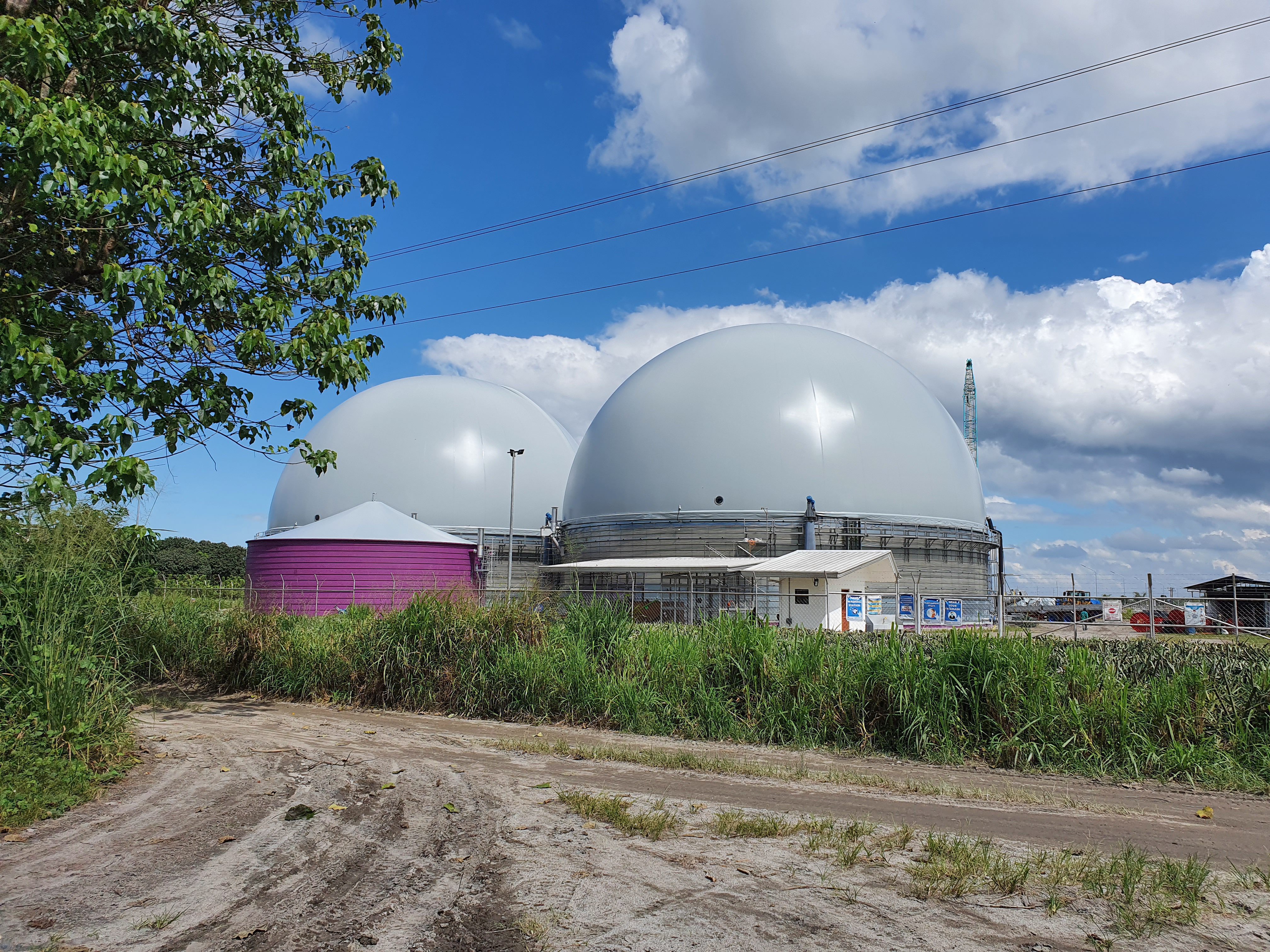 On the island Mindanao, the second-largest island in the Philippines (after Luzon), located in the southern region of the archipelago, laying the largest pineapple cannery facility in Philippines, named Dole Philippines Inc. The company operates on two locations, Surallah and Polomolok, and is processing fruit juices and canned fruits from pineapples. These two factories are producing 800.000 t pineapple waste per year.
By improving the waste management system, Dole Phillippines Inc. recognized the potential for biogas production with a capacity of 7.9 MW, and a reduction of about 50,000 t CO2 emissions per year.
This significant information and CO2 compensation played an important role for creating the installation of a industrial biogas plant, total capacity 7.9 MW, divided into two biogas plants, biogas plant Surallah with a capacity of 2,9 MW and biogas plant Polomolok with a capacity of 5 MW. The realization of this project has estimated costs of 1 billion philippines pesos (€16.7 million) and it was co-financed with The Joint Crediting Mechanisms (JCM), the progamm introduced by the Government of Japan.
Lipp was engaged to develop and build two biogas plants embedded in Dole's Surallah and Polomolok cannery facilities (South Cotabato, Philippines).
Once the biogas power plants are operational, they will utilize 100% of the pineapple waste which is for disposal and will be processed to produce renewable energy as a contribution to reducing greenhouse gases and air pollutant emissions, and lowering electricity cost for Dole factories and usage of environmentally friendly digestate.
In the video on the following link, you can find out more information about converting Pinappe waste into Biogas! Click here.